BOB STAMPS
My Research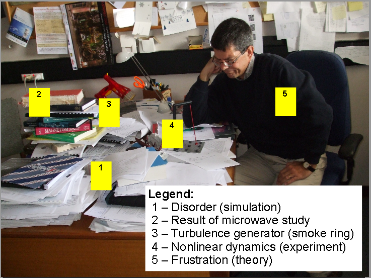 I study condensed matter physics and complex magnetic systems. My current research interests include:
Geometrical frusturation and ordering in unusual systems (including artificial spin ice)
Magnons, polaritons, and optical properties of magnets
Skyrmions, helicoids, chiral soliton lattices
Statistics of rare events, macroscopic tunnelling and mesoscopic transport
My Teaching
I have taught 22 different courses at all levels. I currently teach graduate level Condensed Matter Physics (Winter Term).
Research Opportunities in Theoretical and Computational Physics
Join a research programme that will discover and understand new emergent properties in artificial ferroic systems. Read about some of the areas here and a list of current projects on offer here.